1
« on: August 06, 2017, 12:30:00 PM »
Not too much of a ride report here, but we had good time this morning before the rain showers ran us home. Randy, Tom, Andre, and I were game for anything this morning at the gas station.
(My camera lens was fogged up in the humid early morning air)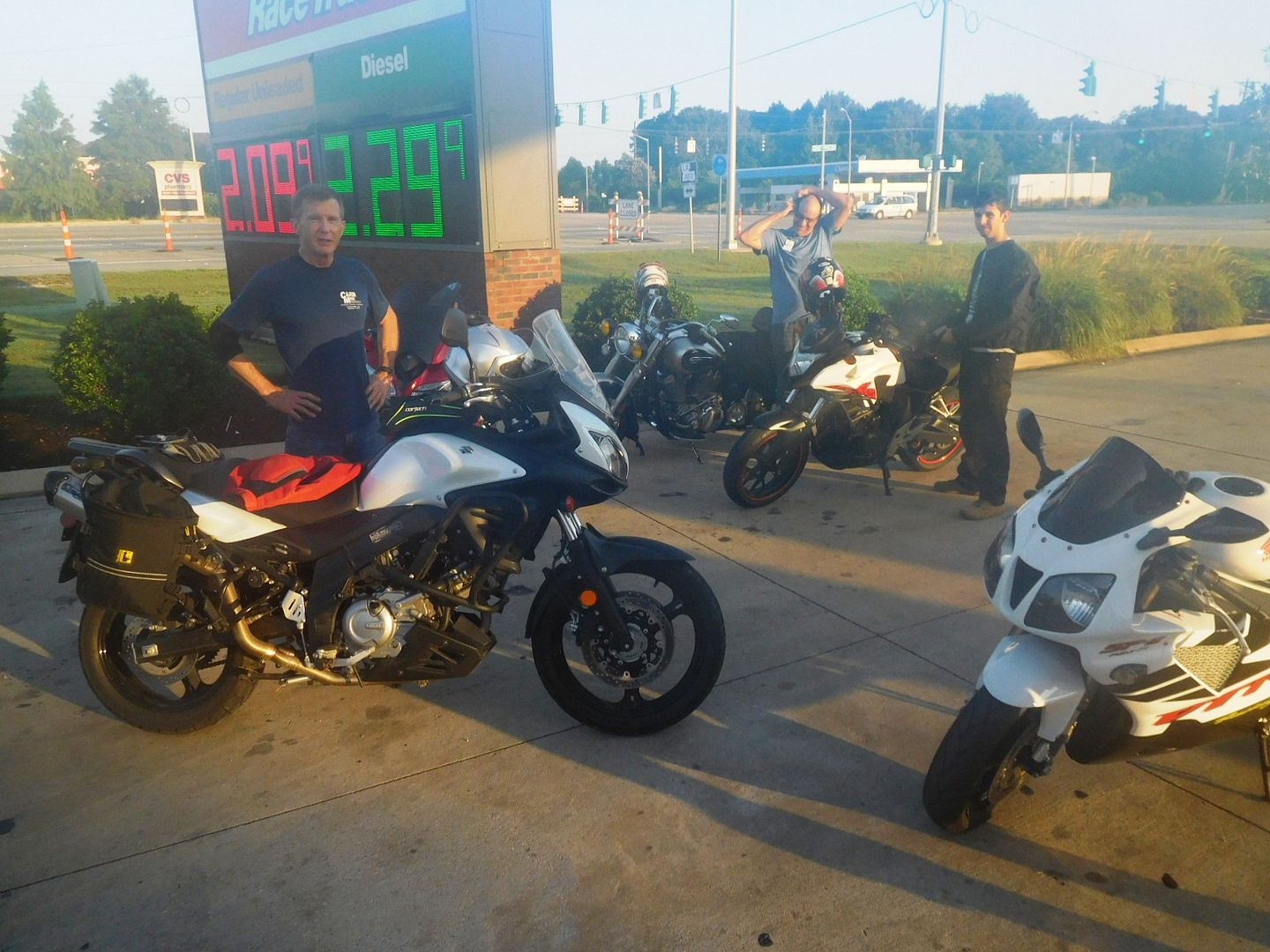 But the highlight for today was my nephew Jacob, who just picked up this 2003 Honda RC51.
This is Jacob's 4th bike, as the last one, a Honda Hornet 919, was short lived after a very low speed tap from behind. The insurance company for the at fault vehicle totaled his bike, as we all know that is doesn't take much to tally up a lot of damage expense.
Jacob wasn't very interested in a salvage title, so he let them have the bike. He decided that he wanted to try a sport bike, and oh my goodness did he pick one.
Jacob rides as mature as anyone his age I've ever seen. But he is 22 and full of testosterone. Uncle Pants did the only thing he could. Off to the levee road we go.
This is a great place for some high speed fun. Zero cross traffic, very little if any on coming traffic, and wide open road with tons of visibility. I turned 'em loose at the levee and told them to stop at the pontoon bridge for some photo ops. Jacob said he passed the small turn off sign and never noticed it. Down the road, they turned around and came back.
I grabbed my camera and told them boys to go have some fun. I got some nice fly by shots as they ripped past me at WFO.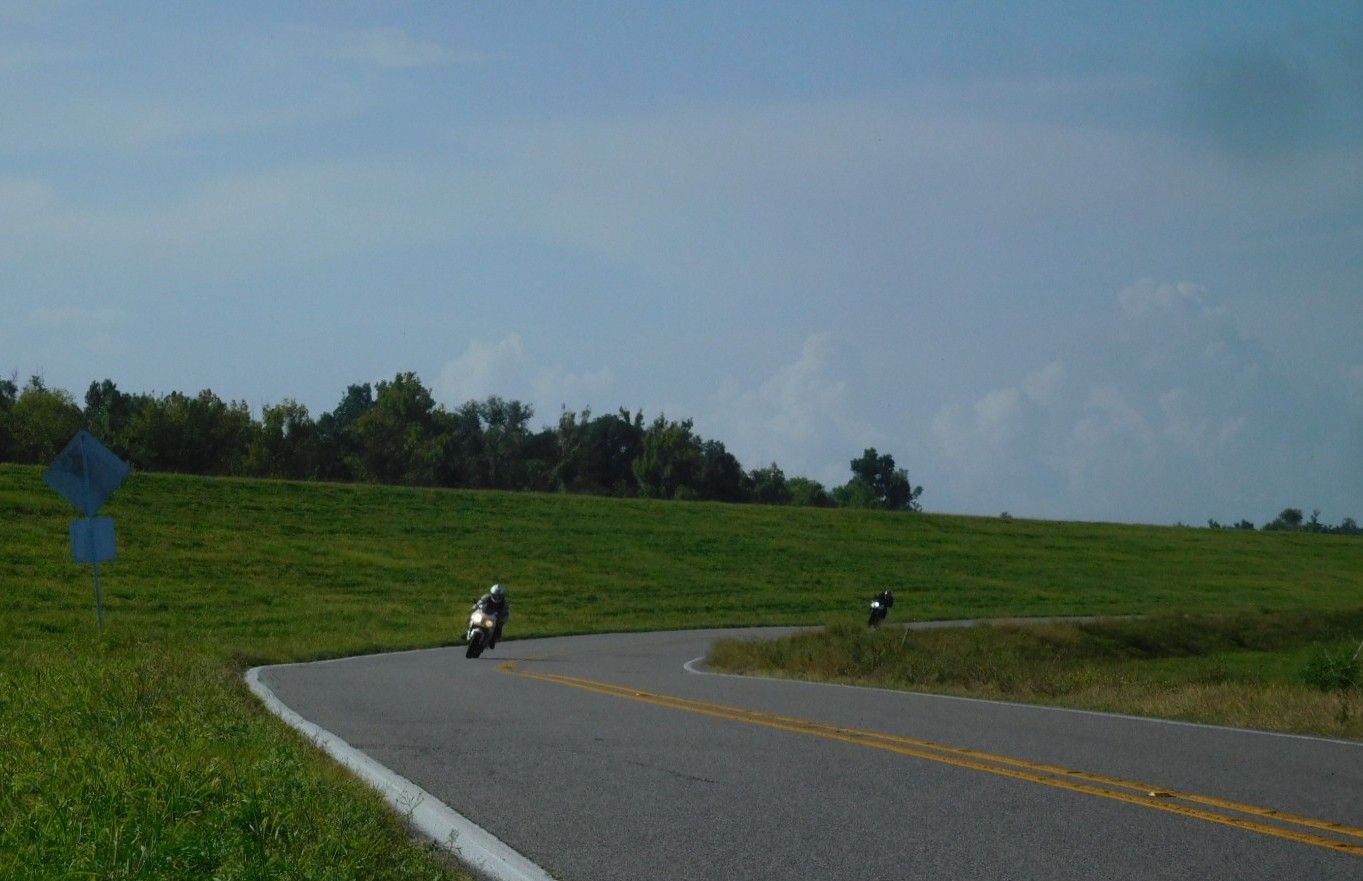 When this baby is coming toward you, she sounds pretty good.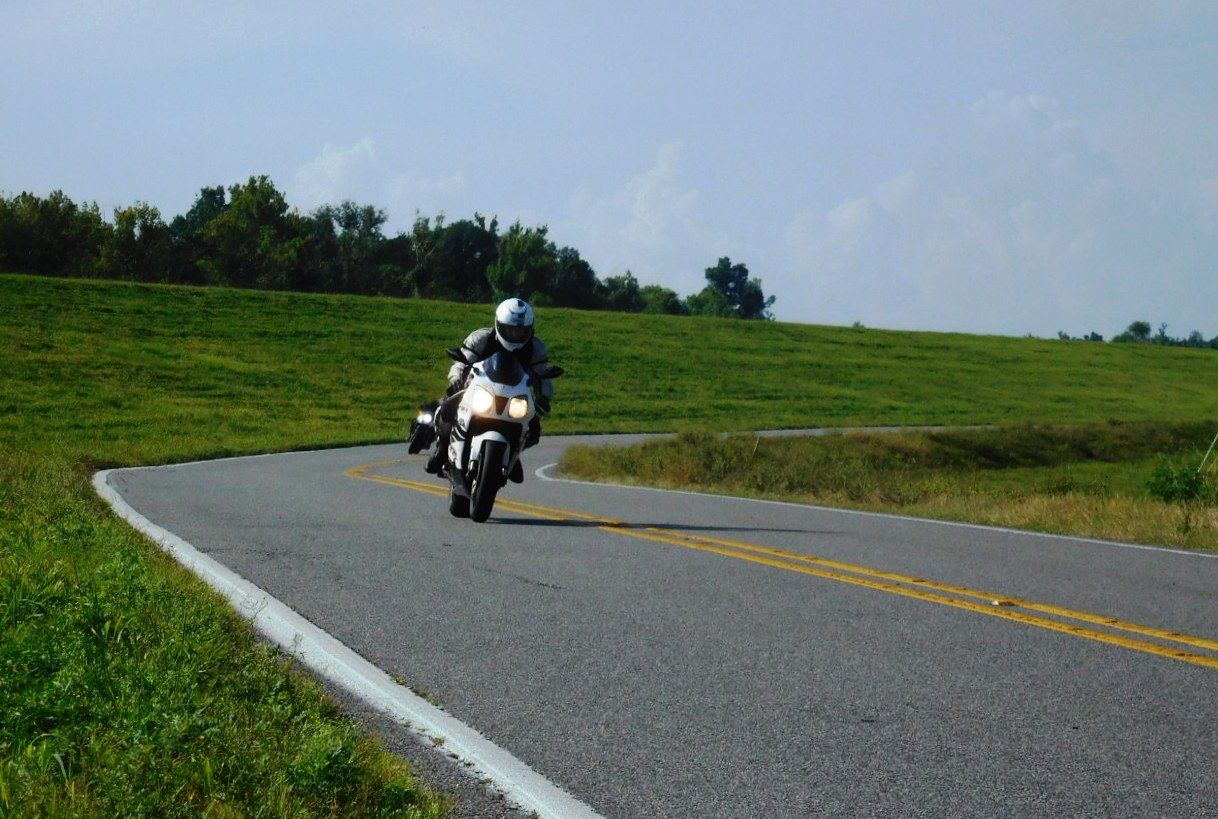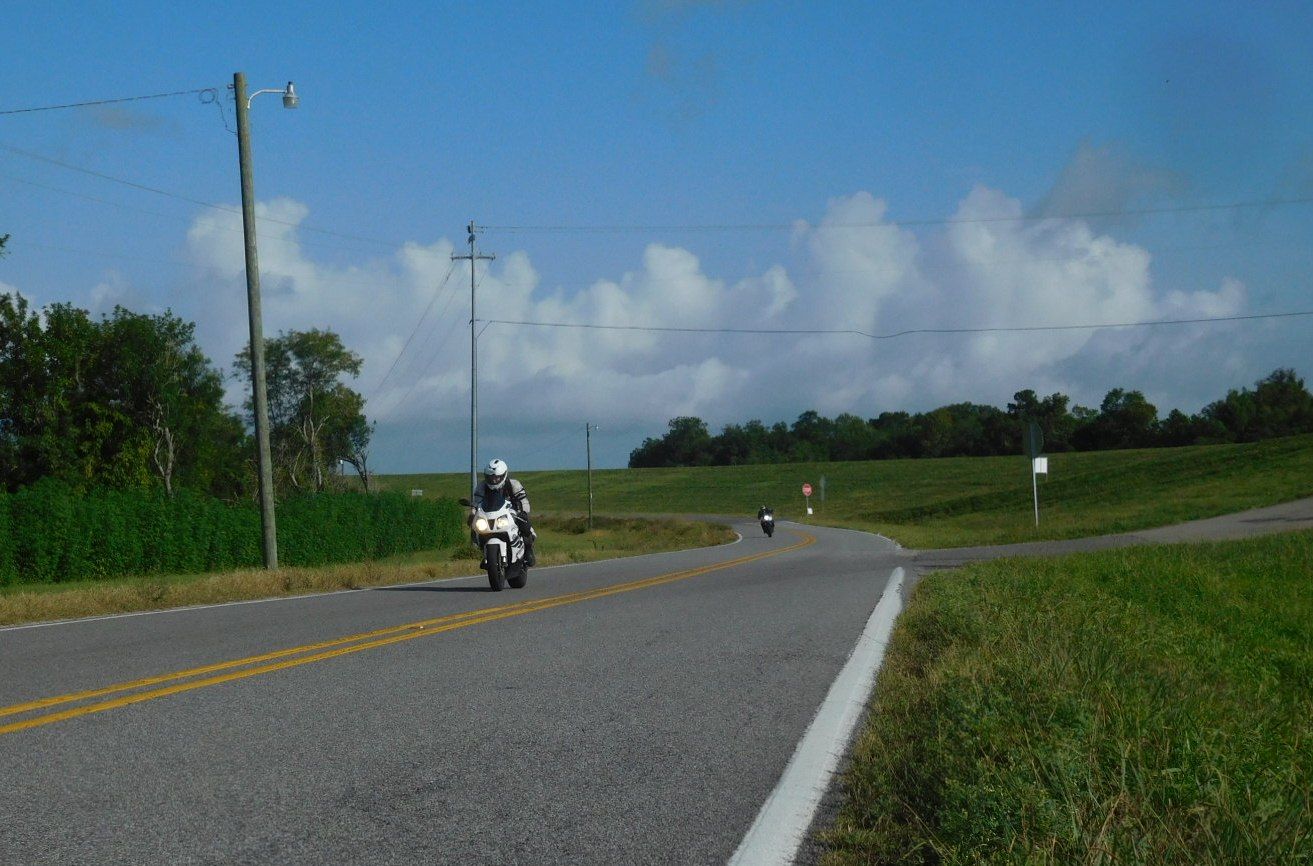 Andre is only 17 years old, but he also rides very good. His Honda CB500X is a wonderful motorcycle, and he's done some fantastic upgrades to it, including re-worked forks and a shock swap from a GSXR750. I really (REALLY) like this bike.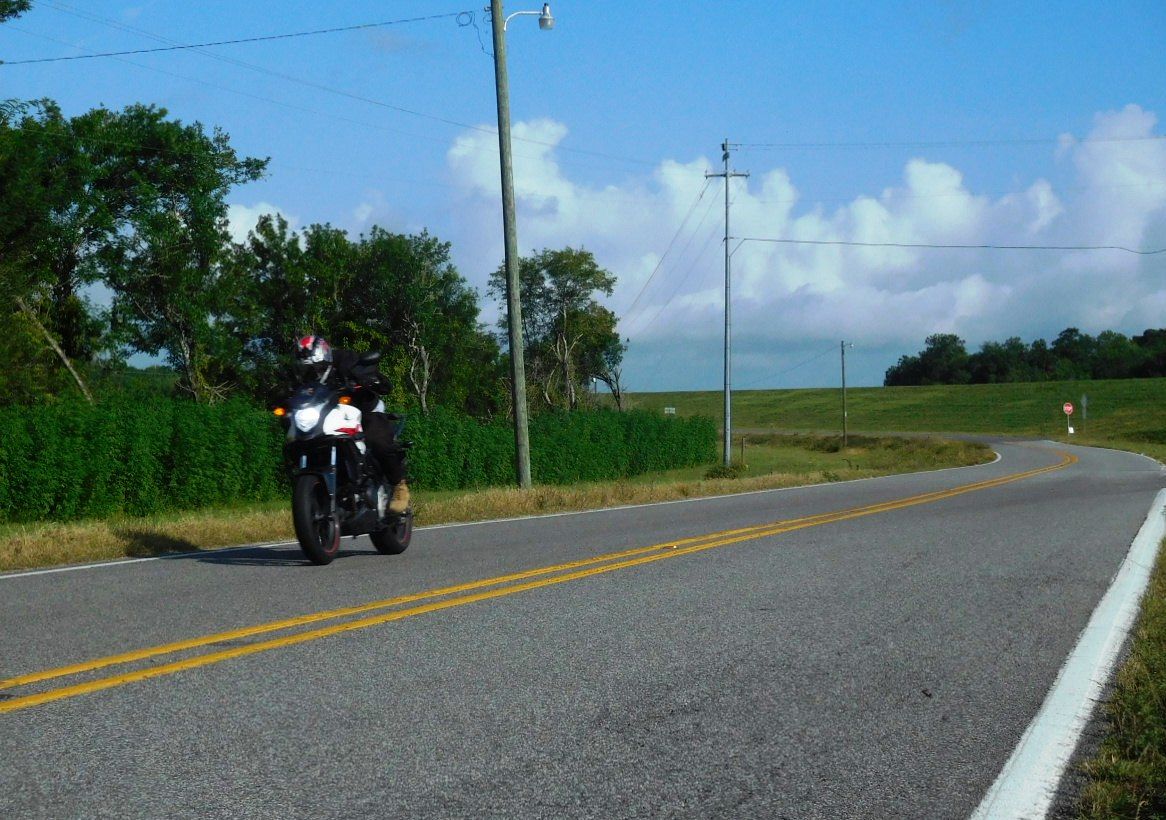 But the little CB runs out of nuts when Jacob lights the fuse on the Beast.
They made 5 or 6 runs back and forth while Tom and I watched. Then I took a turn on the Beast.
No pictures, none worth taking anyway. I didn't get too squid-ish about it; I just ran her up through the gears and took a few high speed sweepers. The RC51 is a serious sport bike with some wonderful torque and that aftermarket can sings you a song that is addictive. One must keep his right wrist in check, and his helmet pushed forward to the fairing, or the front end is going to get very light. The brakes on this bike are incredible, perhaps the best I've ever tested. The suspension is tight and rigid.
But this bike is like a roller coaster for me. It's about 90 seconds of pure adrenaline, and then I'm ready to get off. It kind of felt like I was humping a football. I could never ride this bike more than about 50 miles in a day.
But I went to the edge and I looked down. That will be quite enough for Uncle Pants.
Be that as it may, Jacob loves it and that's all that really matters. We had a good ride this morning.