1
« on: September 12, 2017, 07:08:24 AM »
So I've been trying to sell my 2012 Ninja all summer long and had a few tire kickers and one serious offer but that was it. I thought I may have to sell it for next to nothing to make room for my car in the garage this winter. Turns out I no longer need to worry about space in the garage. Say hello to my little friend...
A 2017 all electric drive Smart Car
Everything now fits in the garage!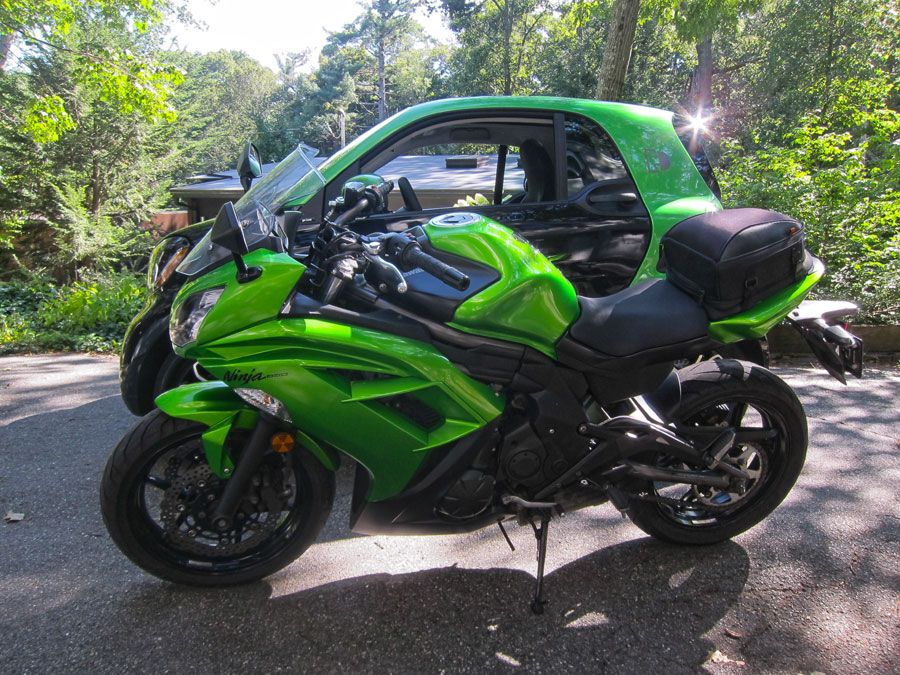 About the same size as the Ninja, lengthwise anyway.
I know it's not a bike but it allows me to keep two bikes in the garage... maybe three if I plan the space a little better. It's kinda strange driving an electric car and getting used to it's peculiarities but it's been fun so far. Far roomier on the interior than it looks, matter of fact if you were sitting in the car you would have no idea that it is so small unless you looked behind you and saw the rear window.
We still have a gas powered car for long trips so this is a nice addition for us and it works great fitting into tiny parking spaces in the congested greater Boston area.